Fisherman's Choice Seafood & Extras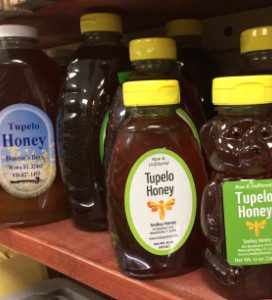 If it's fresh Florida seafood or something extra you need, Fisherman's Choice can provide it. We have delicious tupelo honey available in a 12oz. honey bear up to ½ gallon (when available). We also have fresh, locally caught shrimp and fish (when available).
If you enjoy bird watching, we carry a minimum selection of binoculars and bird guides.
We also have dog collars and name plates, sling shots, bb guns and a small selection of toys.